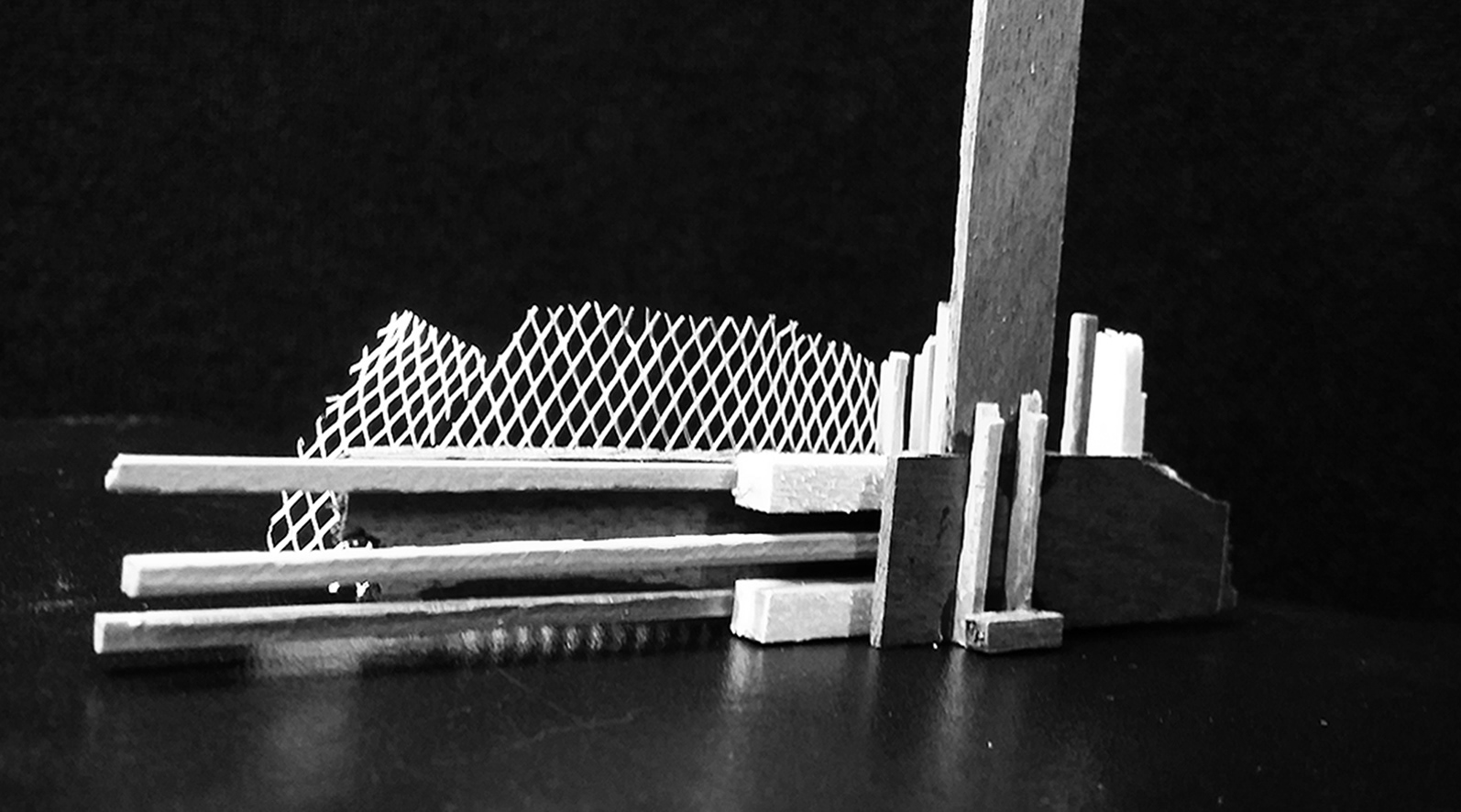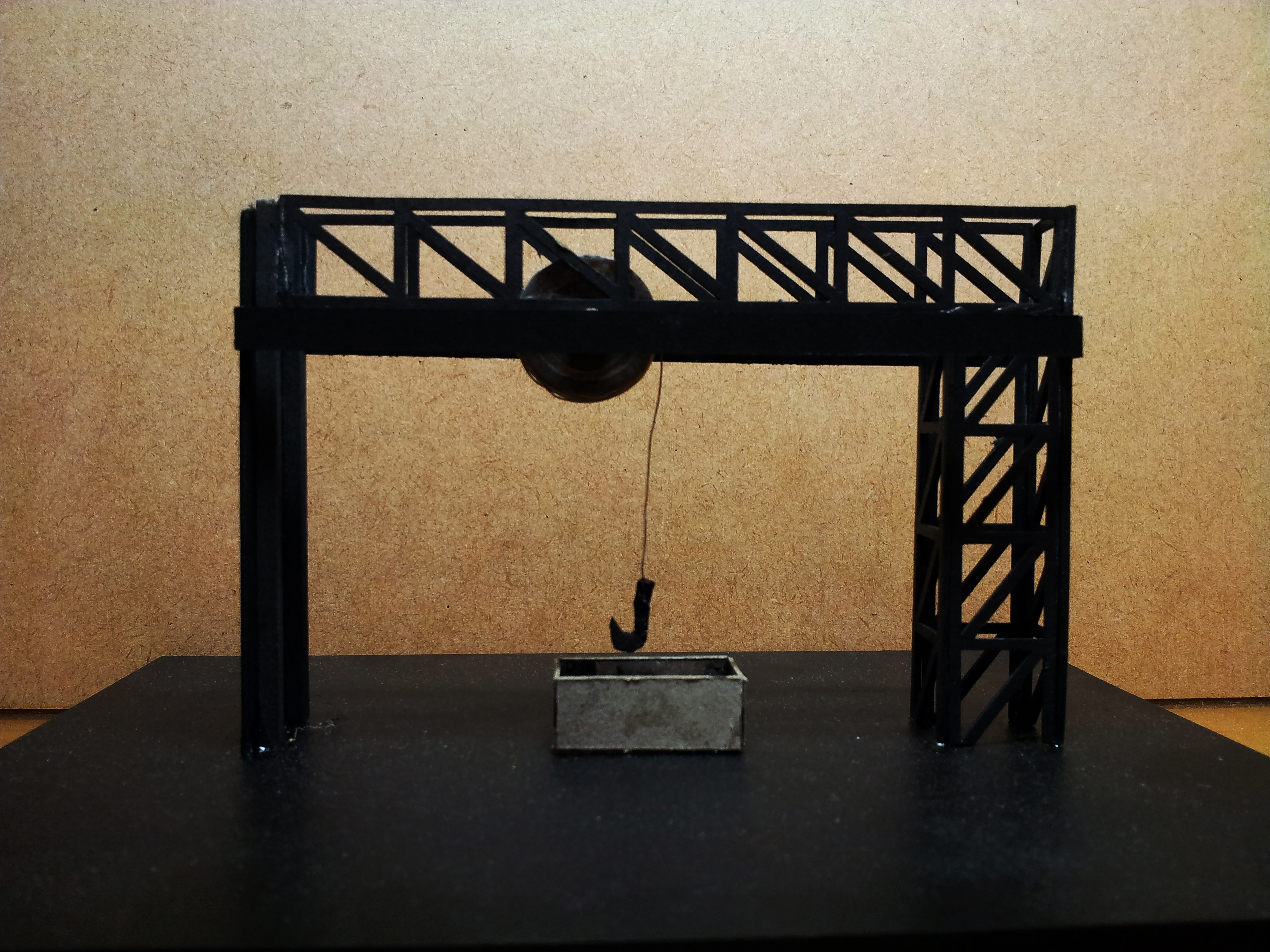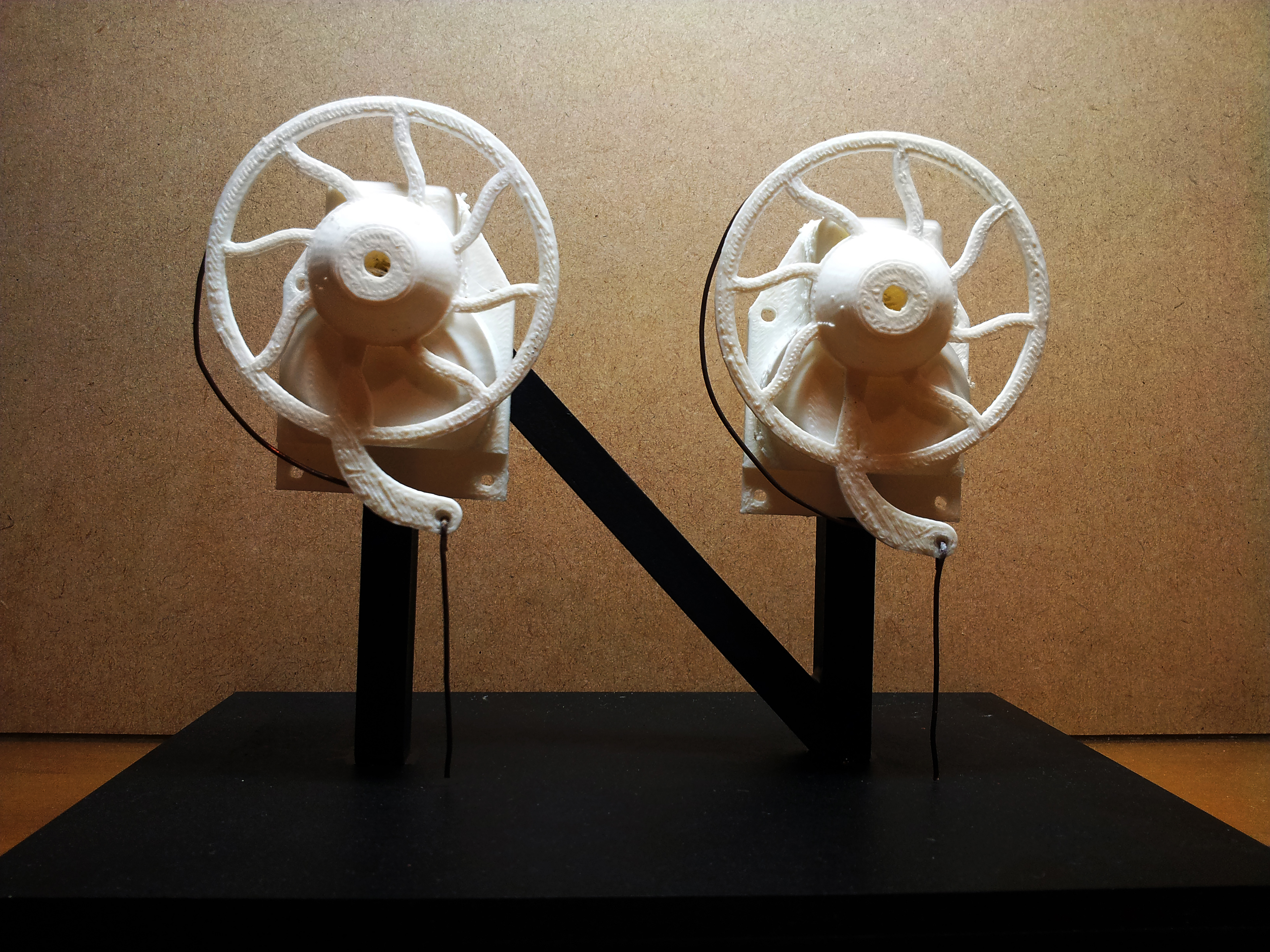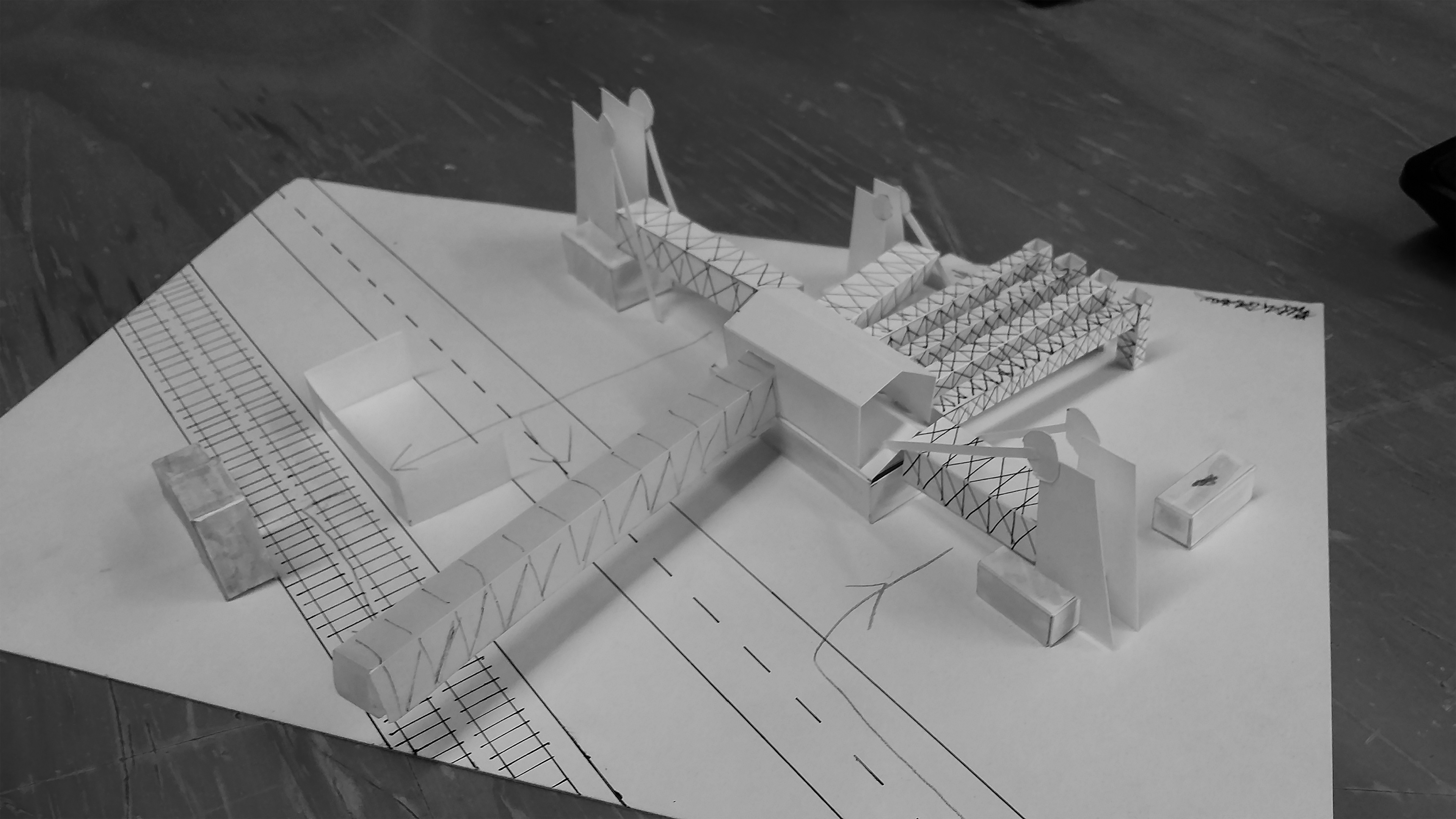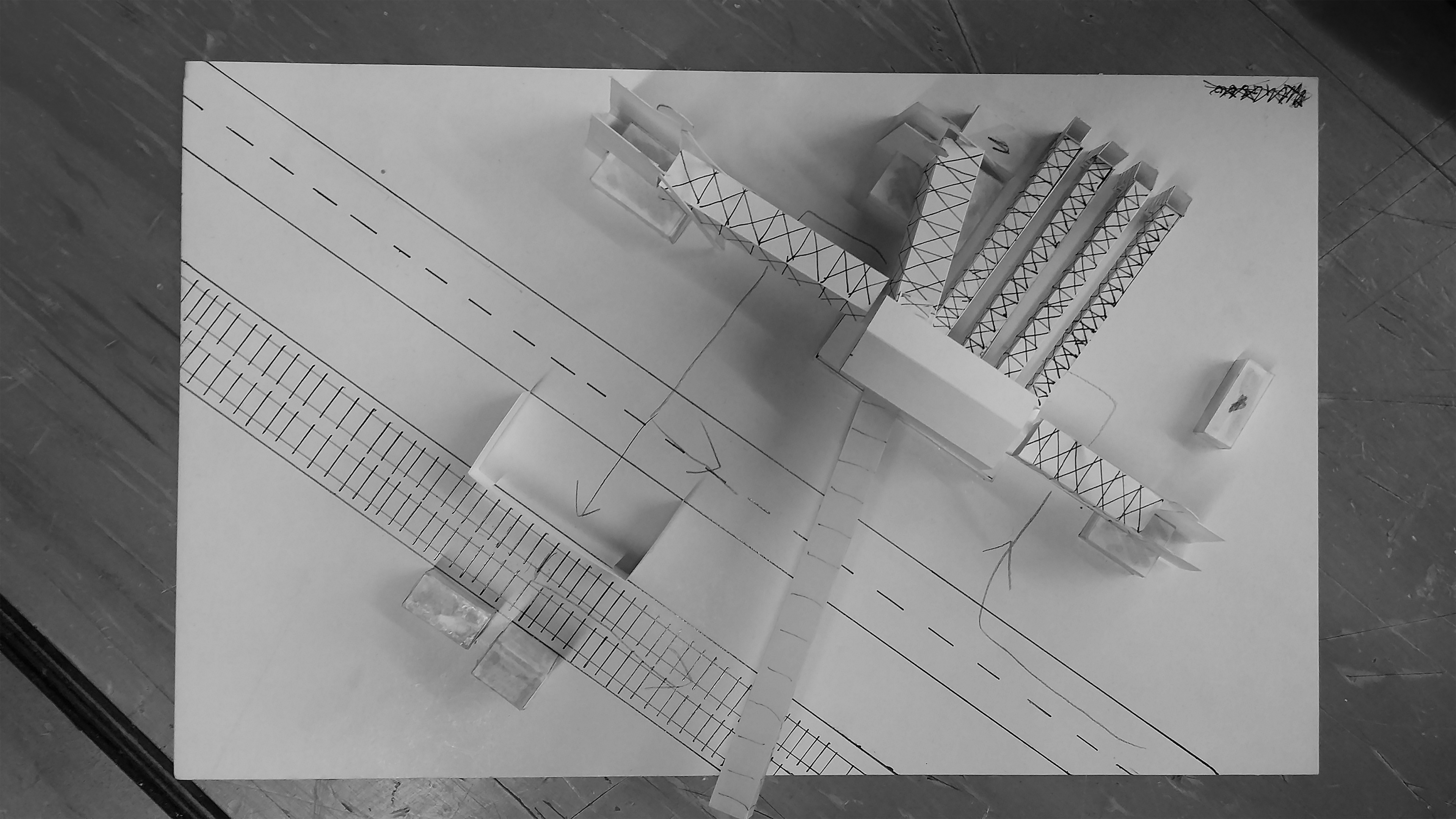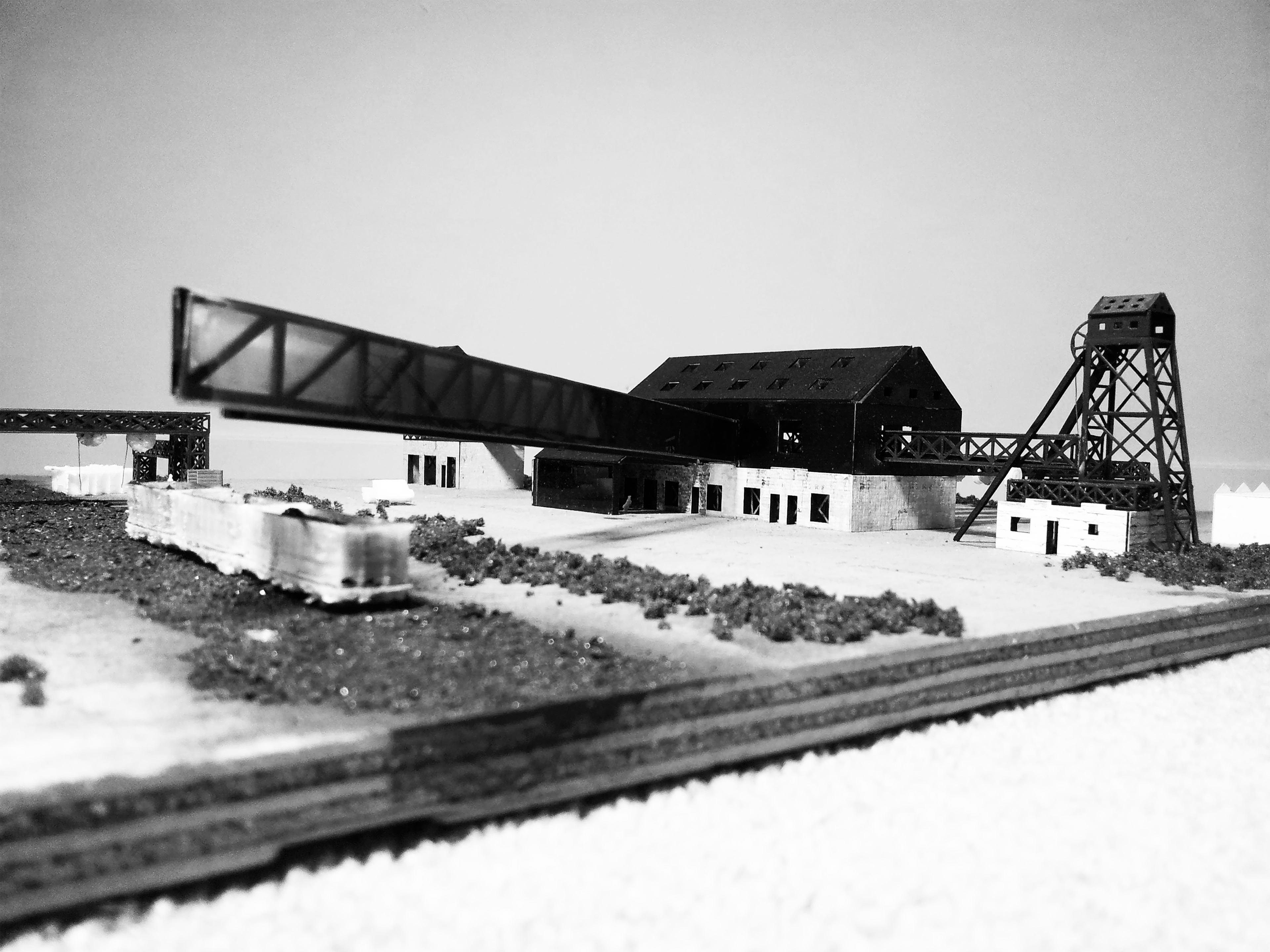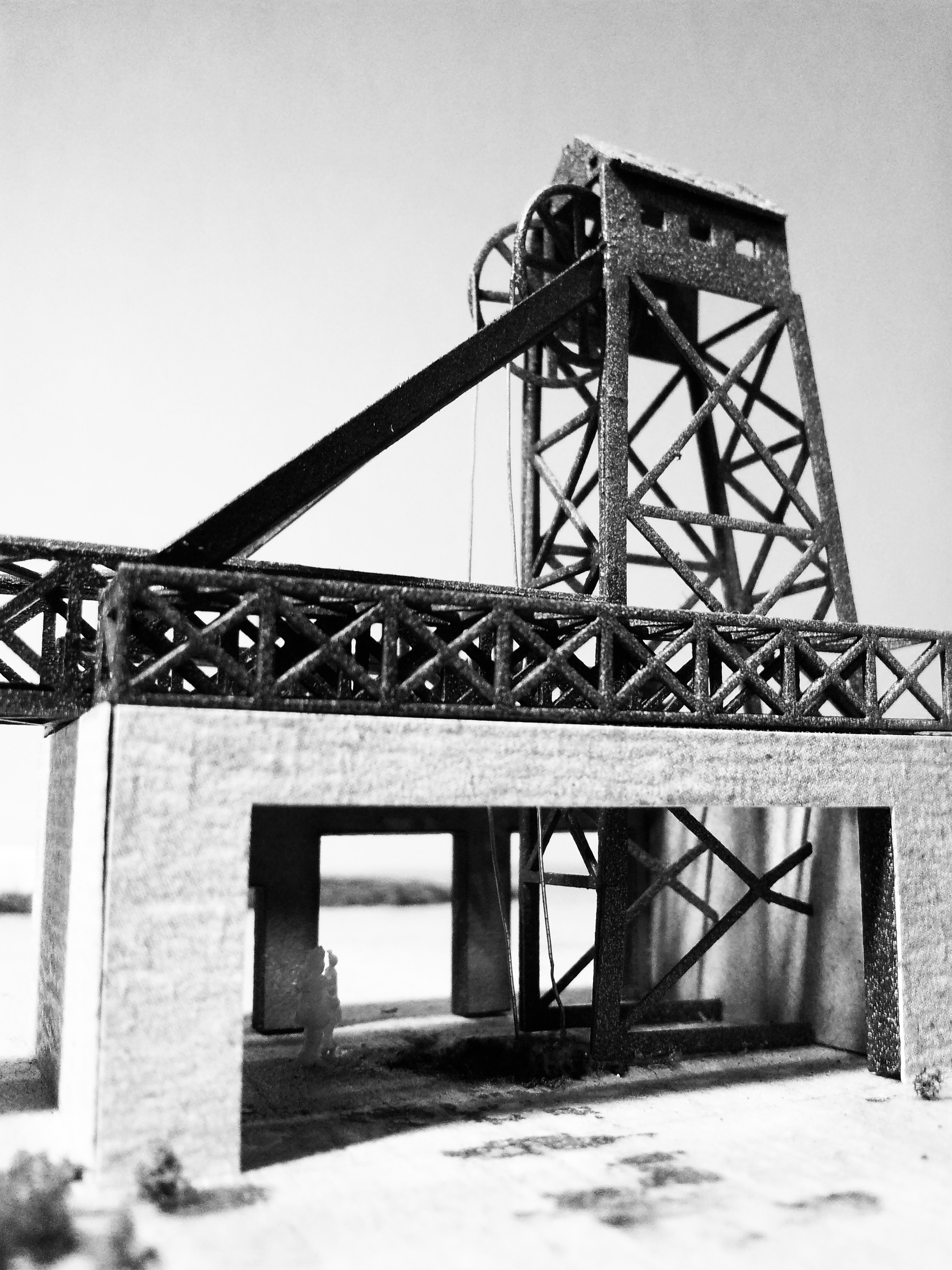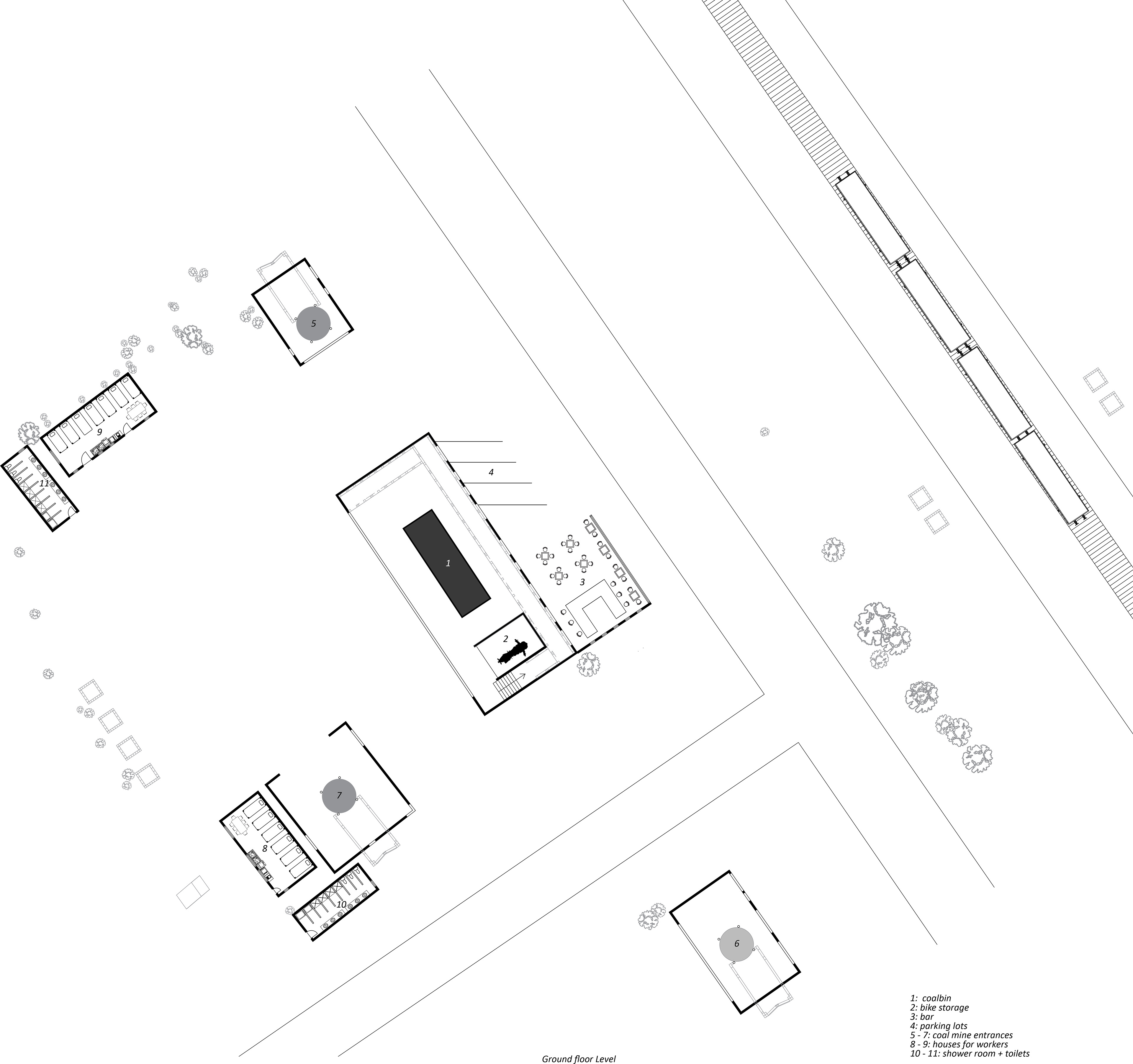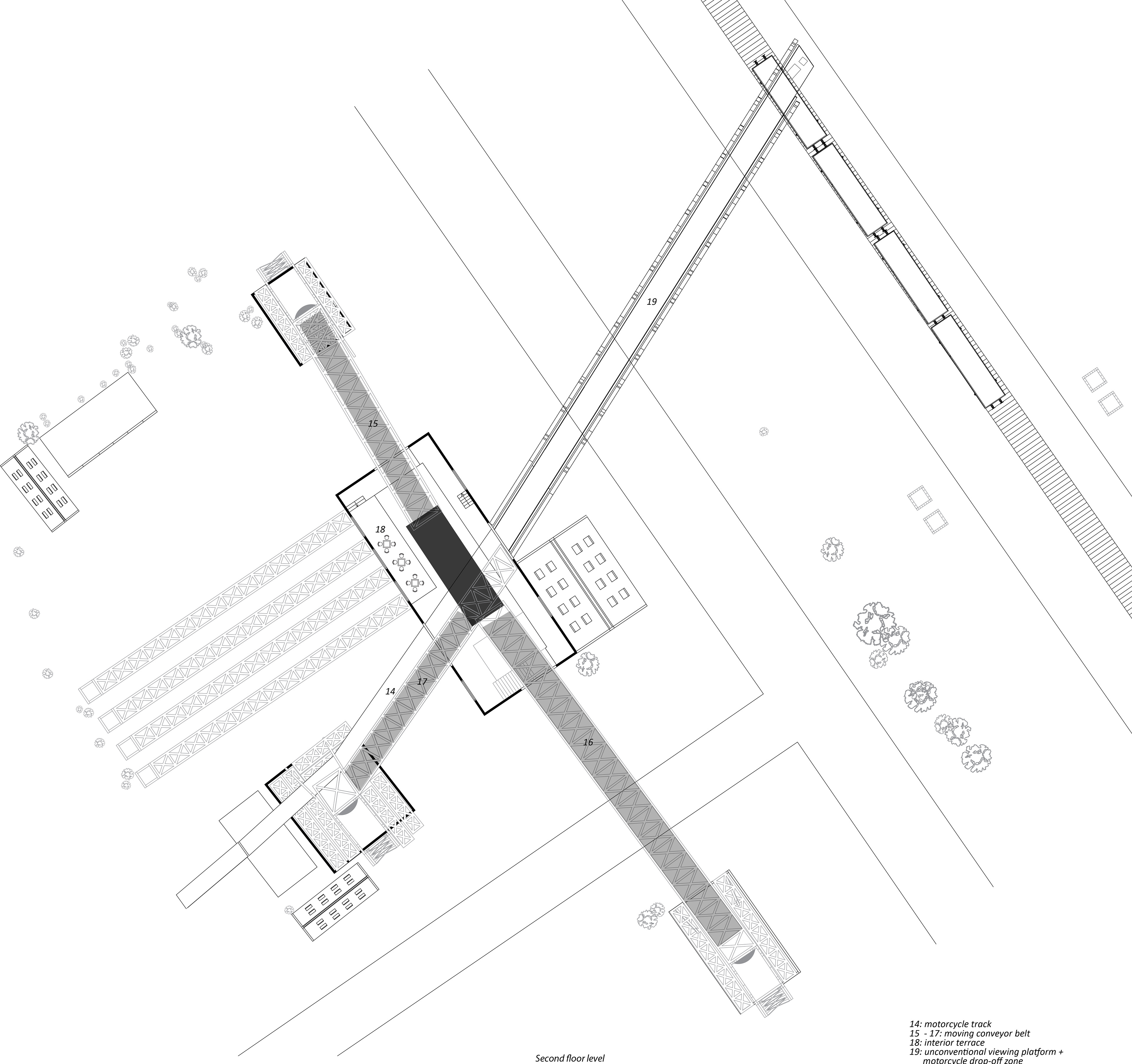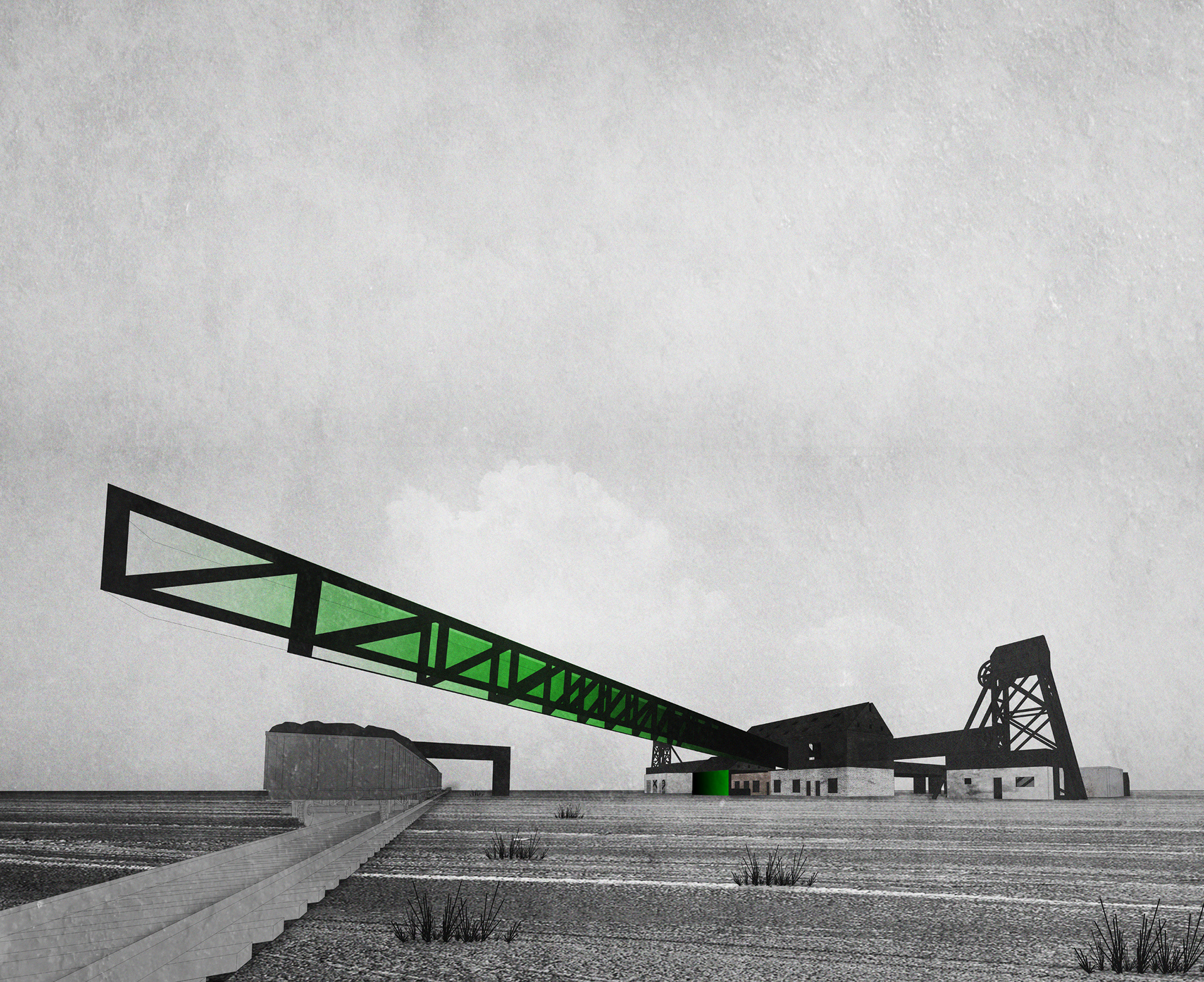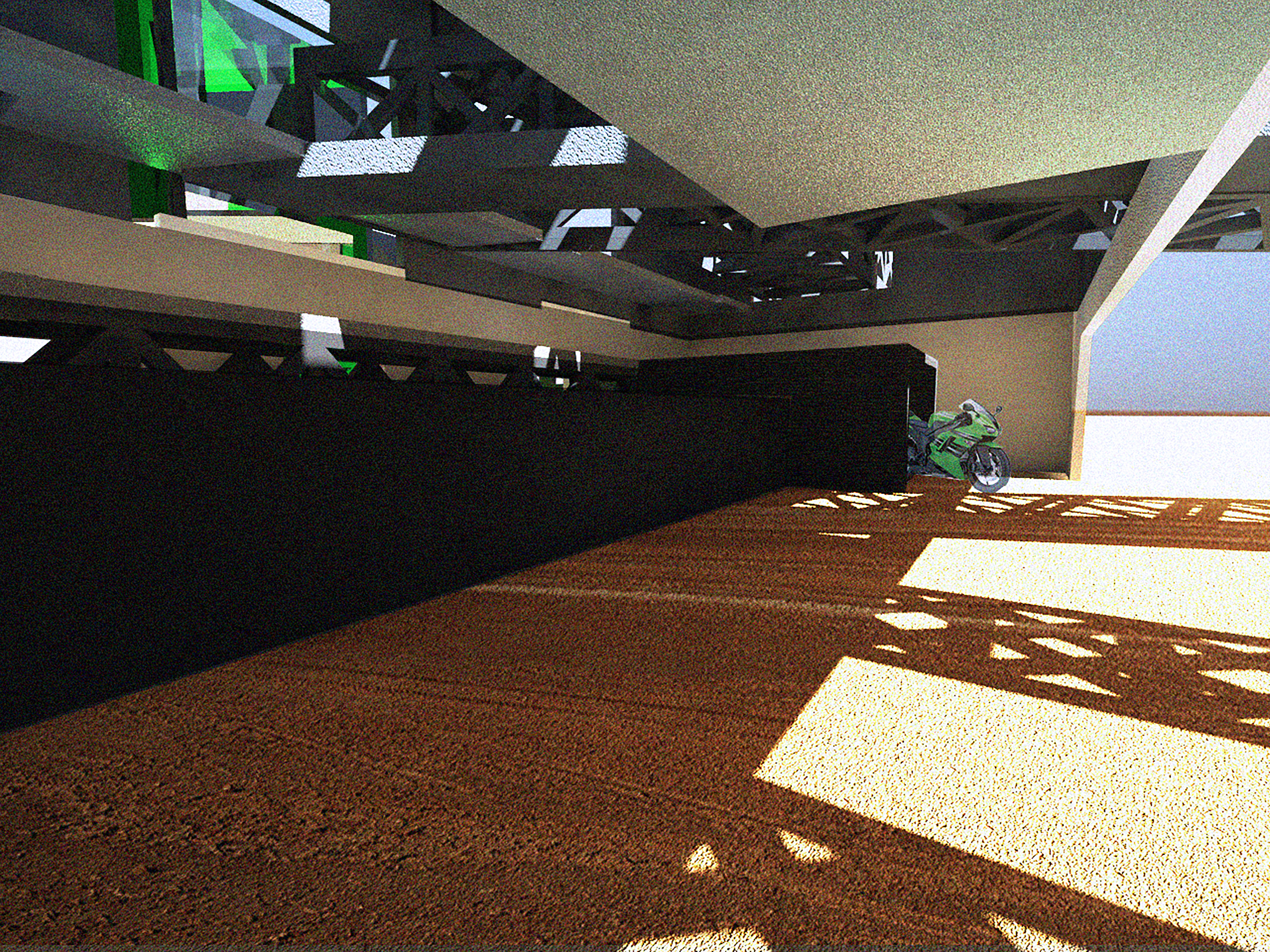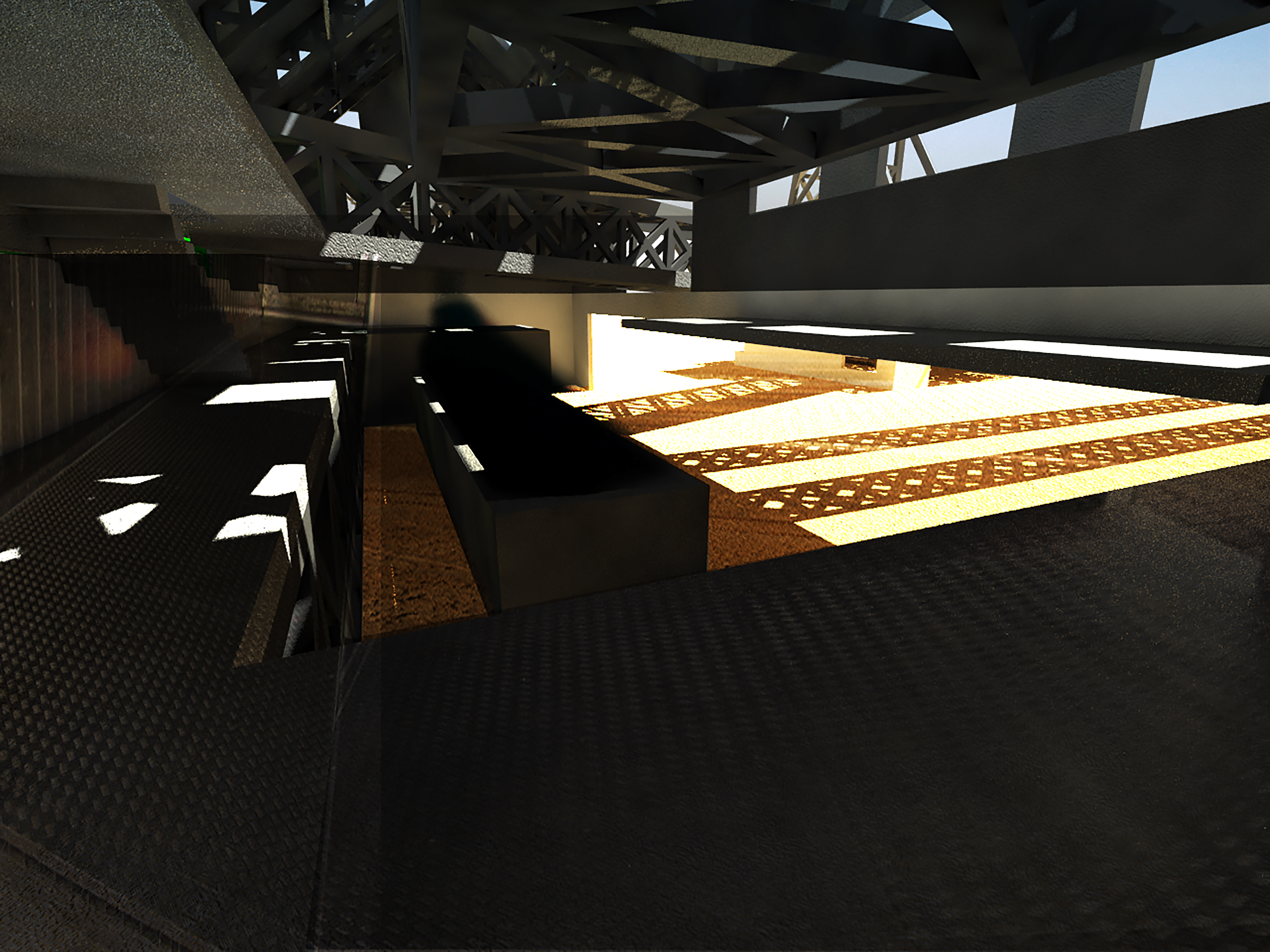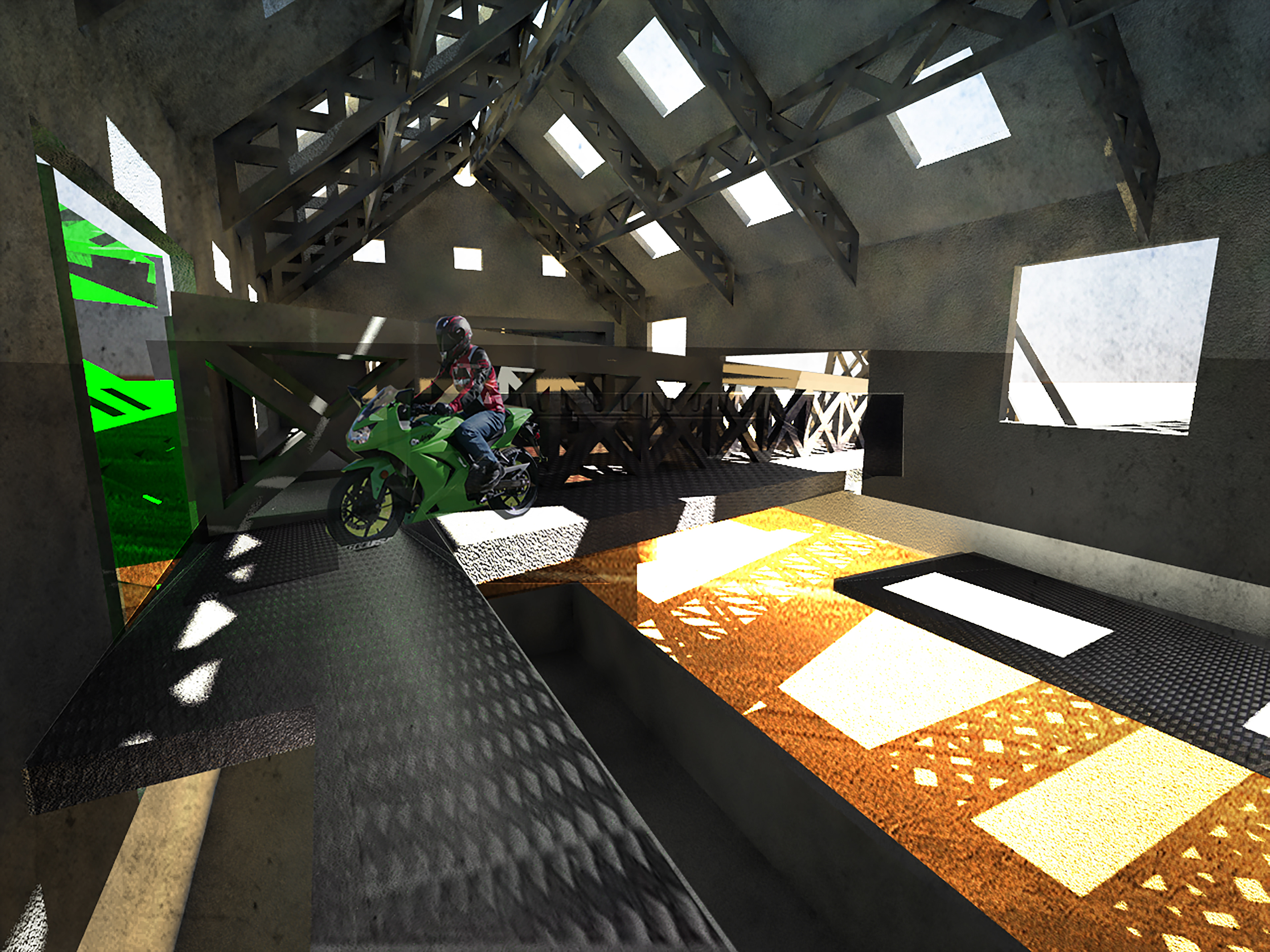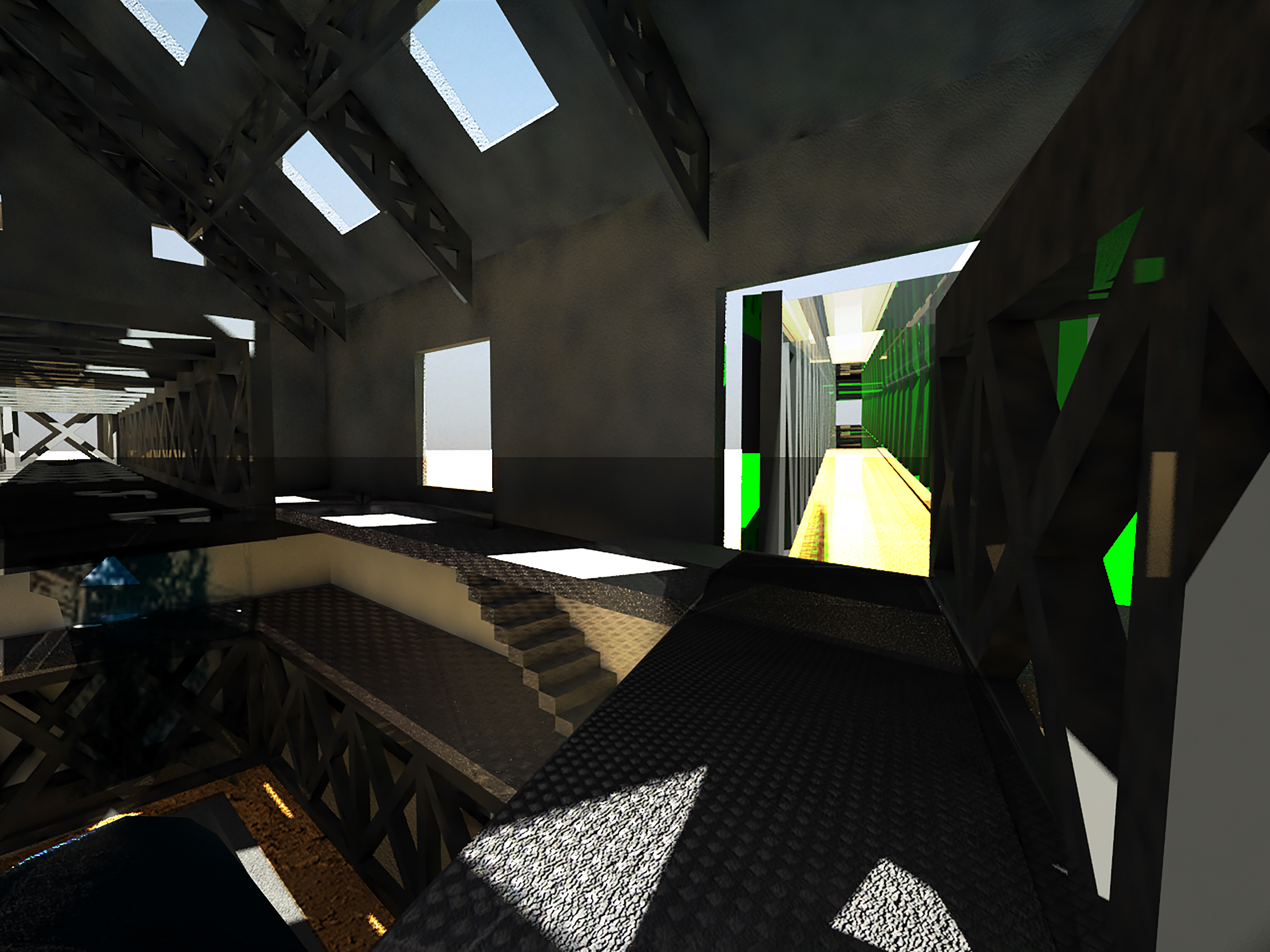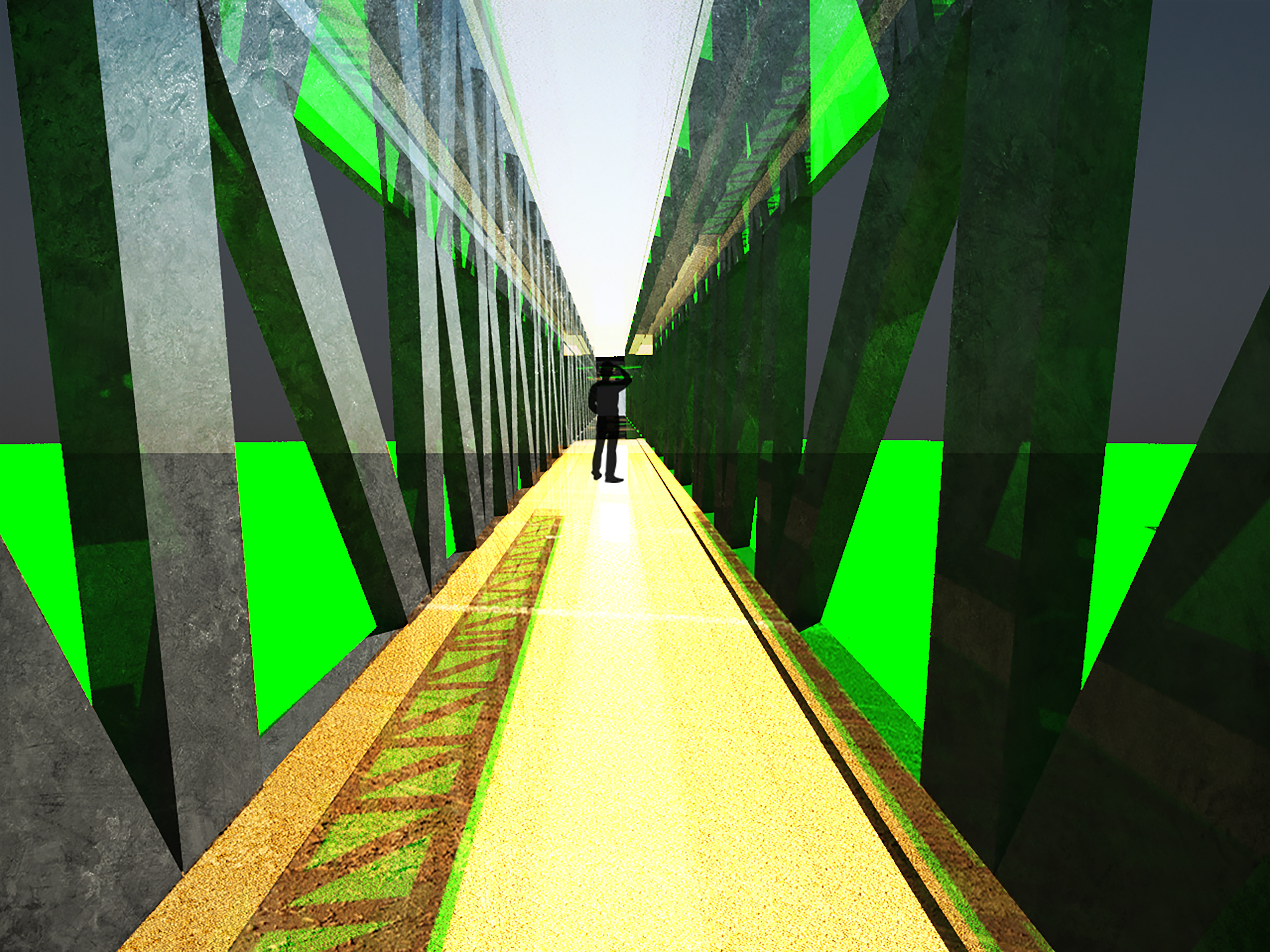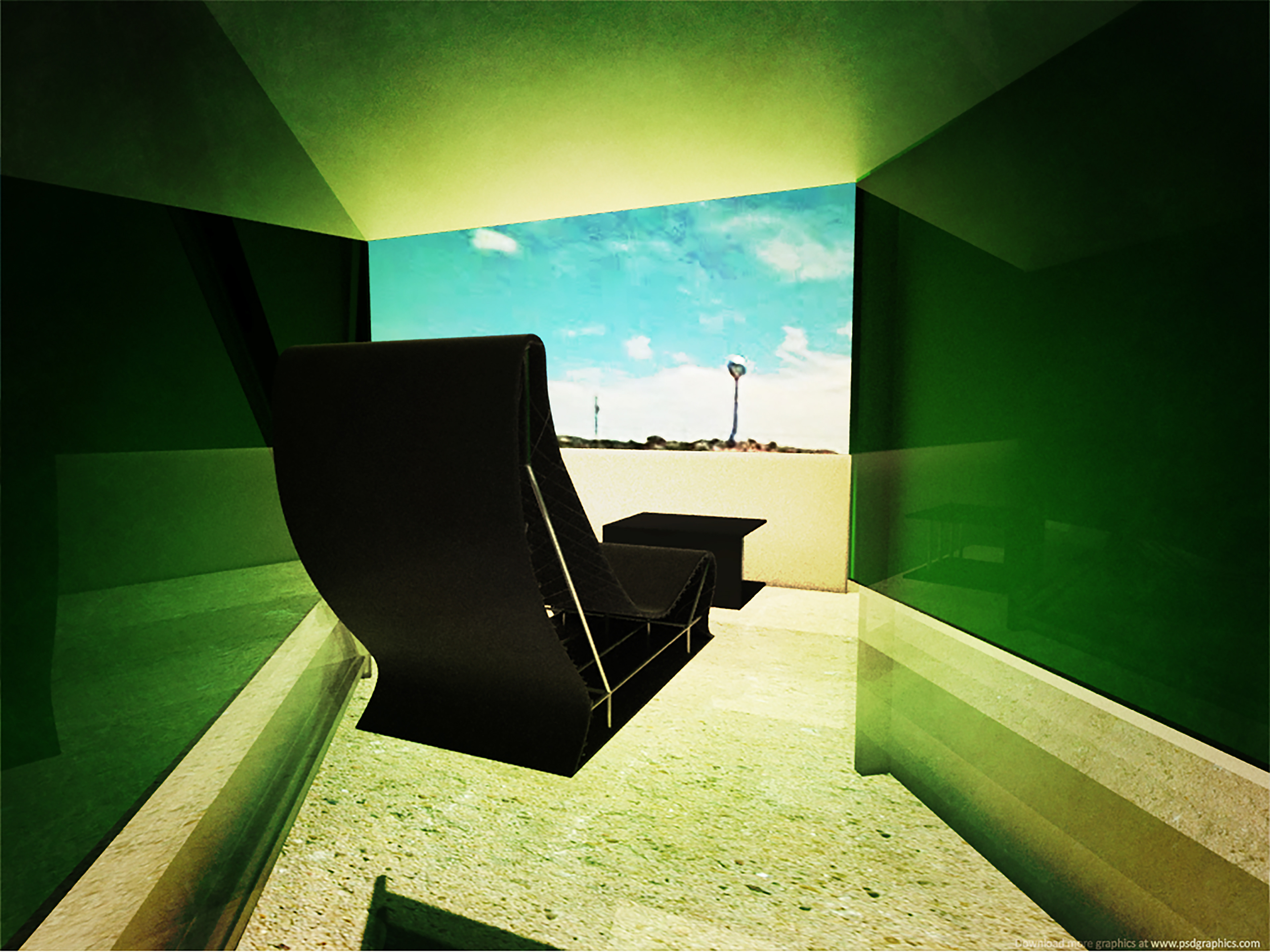 This design studio was carried with watching the film,

the Counselor

(2013), and each of us were given a character, making our own narrative about him based on how he was shown in the film. I was assigned the Green Hornet whose violent temper appealed his personality and attitude.
The site is Fort Hancock, Texas, quite far away from the central Texas (the background of the film was Texas), as he always wanted to be away from communities. Fort Hancock meant isolation, and its dangerous history and surroundings like old train tracks and abandoned buildings seemed to resemble him.
As the project was titled 'cautionary,' the programmes had to tell a certain aspect of danger or warning its viewer. The main programmes of the viewing platform and coal mine were imagined from which the character could warn the viewer in his own way. The unconventional viewing platform is a 60m cantilever structure without any support on the main road and train track which delivers his state or condition of being on the edge of dangerous life. And the coal mine also resembles him as, I thought, both are quite rough and raw.